October 29, 1999 - Many Philip K. Dick Films in Development

A recent search of the Cinescape web site returned info about no less than 5 films currently in development based on or inspired by the science fiction of Philip K. Dick. I may have even missed some. Here are the links to the pages of Cinescape's Movie Previews:

And don't forget this page from Corona Productions:
October 28, 1999 - Coke Tests Vending Unit That Can Hike Prices in Hot Weather

Phil Dick, eat your heart out. Here's a product that could be right out his novel, "Ubik": (Read a Review). Thanks to Andre Welling for the 411.
"Taking full advantage of the law of supply and demand, Coca-Cola Co. has quietly begun testing a vending machine that can automatically raise prices for its drinks in hot weather."

- New York Times, October 29, 1999
October 25, 1999 - Author Tim Powers Discusses His Relationship With Philip K. Dick in Web Exclusive Interview

Science Fiction author Tim Powers is an old friend of Philip K. Dick. Thanks to John Berlyne (from The Works of Tim Powers web site) for conducting and publishing the interview. Read the interview and listen to Real Audio clips by clicking on the links below.
October, 1999 - Voight-Kampff Update: Neural Locus of Empathy Discovered

Here's some info that the Tyrell Corporation, manufacturer of those darn Nexus-4 androids could really use: (read a review of Dick's Do Androids Dream of Electric Sheep)
"Neuro-Scientists of the Medical Center of Iowa have located what they believe is the neural locus of empathy and conscience (not their terms).

The team led by a Dr Antonio Damasio studied two sociopaths who were totally incapable of feeling guilt (whatever they did) and who had a long history of disregarding and negating social rules and moral values.

They found characteristic lesions in the prefrontal cortex of both persons who were involved in car accidents as childs. The scientists now theorize that this brain region links experiences and emotions (of the reward/punishment type) during socialization and is thus responsible for the acquisition and internalization of social rules and mores.

If you destroy the analogue region in the brain of rats, they are made incapable to learn a behavior to find hidden rewards. If you reward monkeys for a special learned behavior, exactly that brain region (or analog) is activated."

The study is published in the upcoming edition of the magazine Nature Neuroscience.
October 23, 1999 - How much would you pay for a beautiful baby?
Selling Fashion Models' Eggs Online Raises Ethics Issues

What is the world coming to? Yet another bizarre abuse of modern technology . . .
From the Associated Press - A longtime fashion photographer has begun offering up models as egg donors to the highest bidders, auctioning their ova via the Internet to would-be parents willing to pay up to $150,000 in hopes of having a beautiful child.
The photographer, Ron Harris says:
" . . .[it is] very unfair to put a limit on a girl's ability to make money." And seeking to pay all women the same, he said, "is like saying all women are the same, which is not the case."

"This," wrote Harris, "is Darwin's natural selection at its very best. The highest bidder gets youth and beauty. It is not my intention to suggest we make a super society of only beautiful people. This site simply mirrors our current society, in that beauty always goes to the highest bidder."
October 22, 1999 - Industrial Light and Magic (ILM) FX For 'Imposter', based on story by Philip K. Dick

From Cinescape Insider News:
"ILM Has been brought on board the production of the science fiction film Imposter to handle special effects, according to the Hollywood Reporter. The Dimension Films project was previously a part of the long in development and production Alien Love Trilogy before it was decided that it could be effectively expanded into feature form. The original 40-minute segment starred Gary Sinise, Madeleine Stowe, Vincent D'Onofrio and Tony Shalhoub whom Dimension was previously reported to be in negotiations with to reprise their roles. Gary Fleder, who directed the original version, will helm the feature film.

The eventual film tells the futuristic story of an engineer (Sinise) who creates the ultimate weapon for Earth's battle with alien beings, only to be suspected of being an alien himself. The script is written by Mark Protosevich and is based on a story by Philip K. Dick."
Thanks to Simon Mahoney for letting us know about this.
October 19, 1999 - French Magazine Interviews Previews Script of Philip K. Dick's "Radio Free Albemuth"

French magazine "Slash" publishes in the latest issue an interview with John Alan Simon. He was kind enough to allow the publication of the first pages of the latest draft of the script of his "Radio Free Albemuth" adaptation.

"Slash" is available via mail or can be downloaded. If you speak French, just look at http://www.imaginautes.com.

If you speak French and are willing to translate these pages into English, please contact Jason K. Merci.
October 11, 1999 - The Air Now Has Ears - Scientists Develop New Breed Of "Surveillance" Dust
Is this something that weapons fashion designer Lars Powderdry may have "invented" in PKD's The Zap Gun? Sure sounds like it . . .
"They say walls have ears, but with a new breed of dust-sized computers, even the air could be listening — and watching too. So-called 'smart dust,' now under development at the University of California at Berkeley, will pack sensors, communicators and computing power into silicon 'motes' light enough to float on air. They could be put to a variety of uses, ranging from monitoring battlefield conditions to observing weather patterns or even spying." (NEWHOUSE NEWS SERVICE, Oct. 11, 1999)
Thanks to Andre Welling for the scoop.
October 10, 1999 - Screenwriter Scott Frank Discusses Latest Production Status of Minority Report

Things are moving along nicely on the production of Philip K. Dick's Minority Report, in spite of rumors reported on the web about a month ago. According to the films screenwriter Scott Frank, the official line has been that they just chose to push back shooting on the film to sometime at the start of the new year. Find out more about the writers vision for a futuristic setting and Ford Motor Company's involvement in designing cars for the film.
October 9, 1999 - Australian Film Director Emma- Kate Croghan Comments On Upcoming Production of Philip K. Dick's A Scanner Darkly

The "Australian" national newspaper, on October 9, 1999, published an interview with Australian film director Emma- Kate Croghan, who has been signed to direct "A Scanner Darkly" for Jersey Films since 1997. The subject of the interview, which appeared in the paper's magazine liftout, was Croghan's latest film "Strange Planet", but she did mention what she hoped to achieve with "A Scanner Darkly" when it finally goes into production.
"Croghan is going it more or less alone on "A Scanner Darkly", based on the novel by cult science fiction writer Philip K. Dick, two of whose other works have been filmed as "Blade Runner" and "Total Recall". 'I dont want to end up making romantic comedies for the rest of my life. ", she says, cautiously acknowledging the apparent career tangent. "It is a kind of departure and it isn't. It deals with the kind of caustic, loser sense of humour that you see in Dick's writing but hasn't made it on to the screen. If anything it reminds me of [comic strip artist] Robert Crumb.'" - From the Australian Magazine Oct 9- 10 1999
Thanks to Adrian for the scoop.
October 6, 1999 - New Web Page About Possible Philip K. Dick Movie, "Paycheck"

The Corona Productions web site has added a page about the development and production of a movie based on the Philip K. Dick short story, "Paycheck". The site is known for insider movie information and reporting the latest from the Hollywood rumor mill. Contributing a summary and review to the page is Jason K, proprietor of this web site.
"Paycheck, a short story by late great science fiction author Philip K. Dick (Blade Runner, Total Recall, Screamers) is about a man whose memory has been partially erased and must use a group of unrelated objects as clues to discover the truth about his previous identity. It takes place in a futuristic but familiar world that uses the images of 50's suburbia as a landscape. The story first appeared in Imagination magazine in June, 1953." (from the Paycheck Coming Attractions by Jason K)
Paramount Pictures recently optioned the Dick story "Paycheck" -- and, if the film is made, Dick's estate will reap about $2 million, one of the largest sums ever paid for a short story, Mr. Galen says. "About $200 a word," he adds -- for a story that sold, in 1952, for $195. (Wall St. Journal, April 27, 1999)

Thanks to Widgett and Corona Productions for keeping us up to date.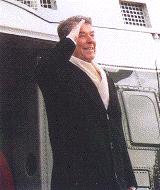 September 22, 1999 - Was Ronald Reagan an Android? New Evidence Suggests Former President Lacked an Inner Life.

Fourteen years ago, Edmund Morris, a Pulitzer Prize-winning historian, began a quest to find Ronald Reagan's inner life. He traveled far and wide, basking in unprecedented access to his President, hunting for the golden fleece of biography -- the inner life.

What he found may surprise you - nothing. Was Ronald Reagan an "airhead," to use Mr. Morris's words, or "a colossus"? A colossal airhead? An airy colossus?

This seems uncomfortably similar to a character in a number of Philip K. Dick novels. Gino Molinari in Now Wait For Last Year or Nicole Thibodeaux in The Simulacra are two examples. (Thanks to Andre Welling for the heads up on this bizarre story.)
September 8, 1999 - Age-associated Memory Loss Might Be Reversible

This sounds a lot like the Philip K. Dick novel, Counter Clock World (read a review):
"Researchers from the University of California, San Diego and the Salk Institute for Biological Studies have identified a process by which the normal primate brain degenerates with aging, and have also shown that this degeneration can be reversed by gene therapy.

The good news is that in primates, the degeneration that occurs in this system appears to be almost completely reversible when tissue grafts of genetically modified cells that deliver human nerve growth factor (NGF) to the impaired cells are implanted in the brain." (University of California at San Diego Communications Office, Sept. 8, 1999)
Thanks to Andre Welling.
Again thanks to Andre Welling for the scoop.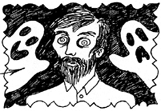 September 1999 -Cool new Philip K. Dick Comic Tribute - By Dame Darcy,writer/artist of Meatcake and host of NYC's cable access show "Turn of the Century". An artistic interpretation of PKD's legacy from a personal perspective.
September 24, 1999 - Cate Blanchett Might Star in Minority Report.

Also Ian McKellan, Matt Damon and Jenna Elfman are in negotiations. Visit the Minority Report Update for more details.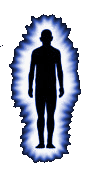 September, 1999 - Have you ever wanted to be someone else?
Is this real or just a bizarre promo for the upcoming movie Being John Malkovich? You be the judge . . .
This baffling service is being offered from a company from California called JM Inc. The company claims:
"What if you could wake up tomorrow as another person? Not "pretending" to be another person but actually "being" them . . . It sounds like science fiction, but it's real and the metaphysical implications are staggering."
Thanks to a sharp PKD fan for remembering this URL from an ad he saw on TV! Just more proof that reality is taking its cues from a Philip K. Dick novel.