Three Sci-Fi Authors View the Future An excerpt from Scholastic Voice (1974) with original quotes from Philip K. Dick speculating on the future of humanity.

"Horselover Fat and The New Messiah" 1981 Interview with Philip K. Dick conducted by John Boonstra. Hartford Advocate April 22, 1981. Valis, The Divine Invasion and PKD's personal and professional lives are among the topics in this revealing interview.
"I find that you can only really develop characters based upon actual people."

Phil K. Dick Interview Slash, May 1980. A stream of consciousness discussion about the politics of the day.
"I, like John Denver, can't turn down a good taco."

1971 Interview With Philip K. Dick Arranged by Loren Cavit, Redwood High School, Larkspur, California. Published in Russell Hill, Reflections of the Future; an Elective Course in Science Fiction and Fact: Laboratory Manual. (Ginn and Company, 1983: pp. 57-58.)
A discussion of the short story "Roog."

An Interview With America's Most Brilliant Science-Fiction Writer (Philip K. Dick) by Joe Vitale. From The Aquarian, 1978. Contributed by Frank Bertrand. Internet exclusive
"I'm what they call an "acosmic pan-enthiest," which means that I don't believe that the universe exists. I believe that the only thing that exists is God and he is more than the universe. The universe is an extension of God into space and time."

An Interview with Philip K. Dick by N.J. Petrunio. Conducted circa spring 1973. Published here for the first time. An Internet exclusive.
"Yet, he stated, women are all sneaky, crafty and wicked. This last was said with a large friendly smile; the teasing words and smile directed toward his lovely wife, Tessa."

Vertex Interviews Philip K. Dick by Arthur Byron Cover. Conducted 7/1/73. Published in Vertex, Vol. 1, no. 6, February 1974, pp. 34-37+.
"I would say I write because there are not enough people in the world who can give me enough companionship."

Even Sheep Can Upset Scientific Detachment by Philip Purser. Conducted 12/5/73. Published in London Daily Telegraph Magazine, No. 500, July 19, 1974, pp. 27-30.
"It's true that I'm very much interested by chaos as opposed to order. I opt for chaos, by which I mean flux, a necessary uncertainty -- Goethe's 'element of chance that confounds the philosophies of God and man'."

Hour 25 hosted by Mike Hodel. Conducted 6/26/76 on KPFK-FM, North Hollywood, California. First published version as, "The Mainstream That Through the Ghetto Flows/ An Interview with Philip K. Dick," in The Missouri Review, Vol. VII, No. 2 (Winter, 1984), pp. 164-85. SPECIAL:To hear PKD speaking in a RealAudio version of the Hour 25 broadcast click here.
"I always try to find somebody who's the victim of the idea and somebody who's the master of the idea, so that you have a bifurcated society with somebody who's going to make it off the idea and somebody who's going to be victimized by the idea."

An Interview with Philip K. Dick by Daniel DePrez. Conducted 9/10/76. Published in Science Fiction Review, No. 19, Vol. 5, no. 3, August 1976, pp. 6-12.
"I have very powerful beliefs, and I have experienced very powerful religious experiences, but they do not fit the doctrines of the Church, particularly. Yet I will stick by them as authentic."

So I Don't Write About Heroes: An Interview with Philip K. Dick by Uwe Anton & Werner Fuchs. Transcribed by Frank C. Bertrand. Conducted circa 19-25 September 1977 at "2 ème festival international de la SF de Metz [France]". First published, in English, in SF EYE, No. 14, Spring 1996, pp. 37-46.
"What I like best in my own writing is blending humor and tragedy together, to show that they are inseparable, like yin and yang."

A Conversation with Philip K. Dick by Richard A. Lupoff. Conducted circa early-mid October 1977. First broadcast on KPFA-FM Berkeley, California circa 11/77. Published in Science Fiction Eye, Vol. 1, no. 2, August 1987, pp. 45-54.
"It's a ghetto in the respect that most science fiction fans are ignorant of great mainstream literature of the past."

Philip K. Dick on Philosophy: A Brief Interview by Frank C. Bertrand. Conducted by letter, circa 1/80. First published, in English, in Niekas, No. 36, 1988, pp. 30-31.
"There is SF because the human brain craves sensory and intellectual stimulation before anything else, and the eccentric view provides unlimited stimulation, the eccentric view and the invented world."

Philip K. Dick: Confessions Of A SF Artist by George Cain and Dana Longo, in Denver Clarion, October 23, 1980.
"I'm totally against organized religion....I believe you have a direct relation with the divine or you have no relation with the divine. It has nothing to do with faith or dogmatic creeds."

TZ Interview, by John Boonstra, in Rod Serling's The Twilight Zone Magazine, Vol. 2, No. 3, June 1982, pp. 47-52.
"I cast around for a model that would bring something new into science fiction, and it occurred to me to go all the way back to the picaresque novel and have my characters be picaroons -- rogues -- and write it in the first person vernacular, using a rather loose plot....I see this as a protest form of the novel, a repudiation of the more structured bourgeois novel that has been so popular."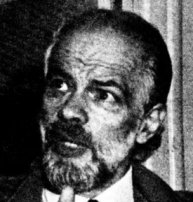 Missing/Problem Interviews with Philip K. Dick
Compiled by Frank C. Bertrand

Can you help us find these PKD conversations that have not yet been transcribed and/or published generally for all PKD fans to read?